Outdoor spaces are excellent areas to clear one's mind. This is why many hospitality spaces have outdoor areas where guests can relax and unwind. What better way to provide them with a deep relaxing avenue than by incorporating the most comfortable outdoor furniture?
Most Comfortable Outdoor Furniture: An Overview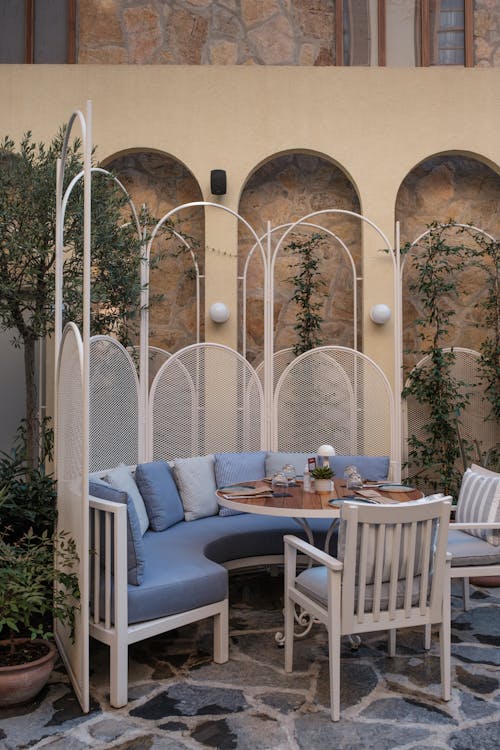 Before looking into the attributes of the most comfortable outdoor furniture, you should first know what outdoor patio furniture is. Generally, it refers to any furnishing that is built for outdoor use. Patio furniture usually comes in a set, but you can customize your item based on how you want your outdoor space would look.
Apart from adding a speck of luxury to your hospitality space, these types of furniture should be cozy enough so that your guests will not feel irritated at all.
You should also understand that many of them are in vacation mode, so you should see to it that they are enjoying the comfort and sophistication that these patio furniture items provide.
How to Pick the Most Comfortable Outdoor Furniture
Quality
When it comes to outdoor patio furniture, comfort and quality always go together. When your outdoor furniture is made of high-quality materials, you can expect that it is comfortable to use.
Investing in high-quality patio furniture can be costly. However, since these types of furniture may tend to withstand the elements of the outdoor space, you can assure that you will get your money's worth.
Sometimes, affordable outdoor furniture is not really something we recommend. Many of these furnishings tend to be made of substandard materials that may easily wear and tear. Instead of saving, you might end up spending more on repairs and maintenance. You might even end up replacing them with new patio furniture.
To save you money while ensuring your guests enjoy their stay in your outdoor spaces, ensure that you invest in outdoor patio furniture made of high-quality outdoor furniture materials.
Weather-resistant materials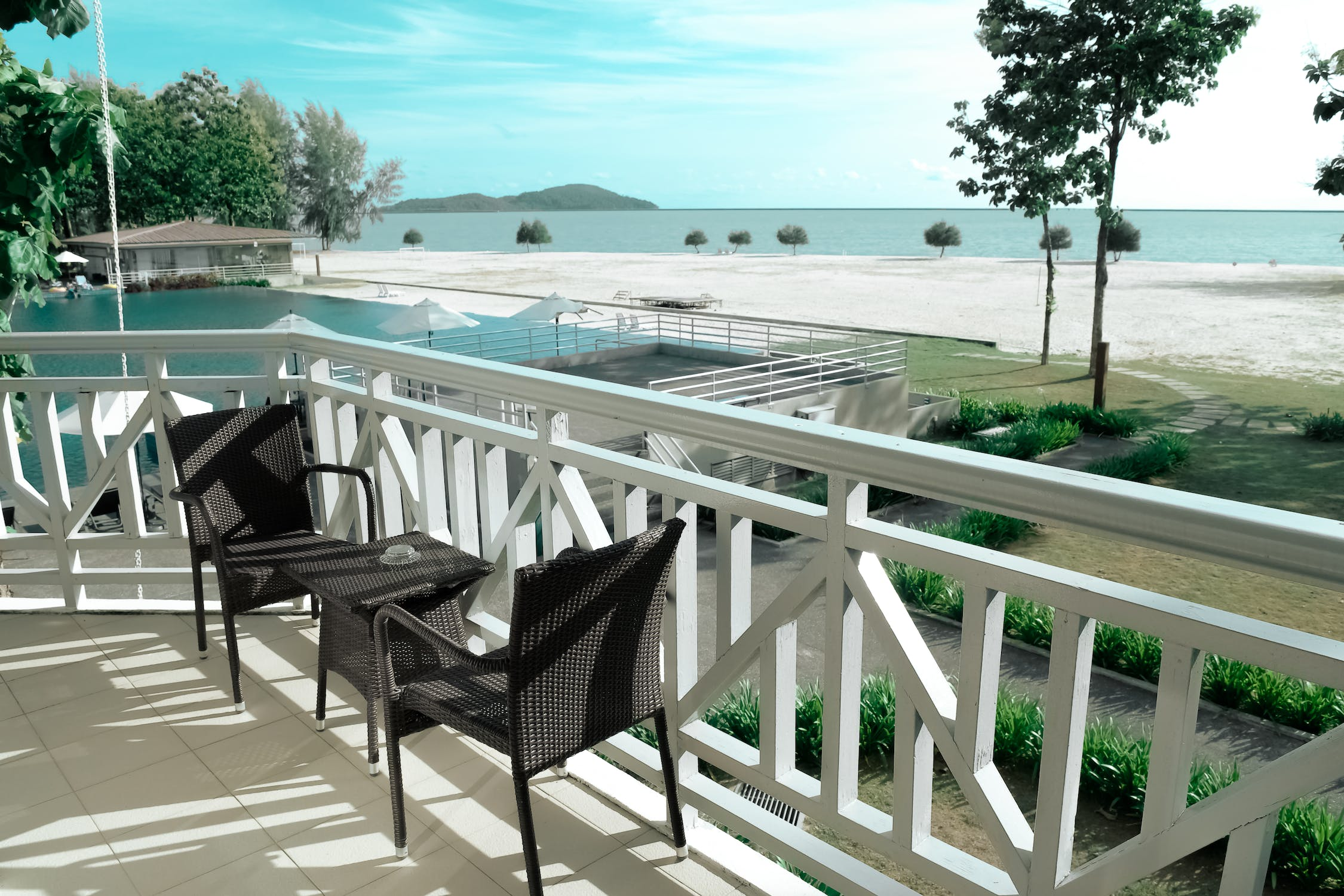 Aside from being high-quality, your patio furniture should have weather-resistant materials. Your outdoor chairs and outdoor dining sets are prone to exposure to harmful elements such as harsh temperatures and moisture.
The most comfortable outdoor furniture items are treated to withstand moisture and heat. Other luxury outdoor furniture collections have a weather-resistant finish, protecting them from other external elements.
While many bespoke patio furniture items come with such finishes, we suggest that you maintain the finish time and again to ensure their longevity.
To know more about these external factors that affect your outdoor furniture, we have discussed several of them below.
The durability of the outdoor furniture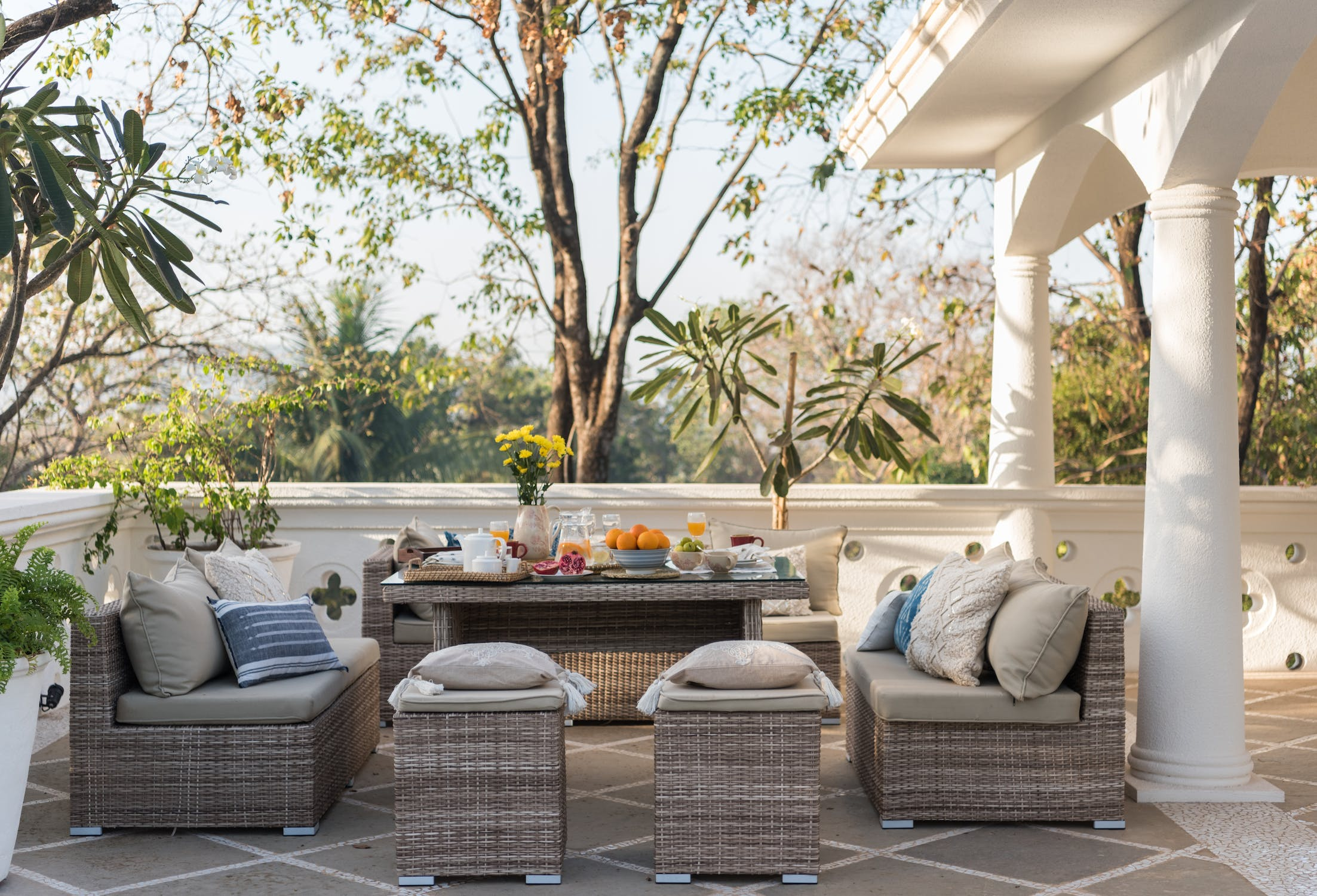 The most durable outdoor furniture includes aluminum, iron, steel, teak, and synthetic resin. If you are aiming for a simple and minimal look, you can also use tempered glass, concrete, and high-pressure laminate.
Aluminum, in particular, is a sturdy yet lightweight material for outdoor patio furniture. It is resistant to rust and other external elements. If you apply powder coating, it can even withstand outdoor elements.
For optimal comfort, wood is a great option. Apart from being sustainably sourced, wood is highly versatile, organic, and comfortable. If you choose the right type of wood, you can have long-lasting outdoor patio furniture items for your outdoor space.
The best hardwood materials for outdoor patio furniture include teak wood, acacia, white oak, and beech. They are water resistant, meaning they are able to repel water. In addition to this, its natural oil acts as a barrier against pests and rot, making them extremely durable.
External Factors Affecting Outdoor Furniture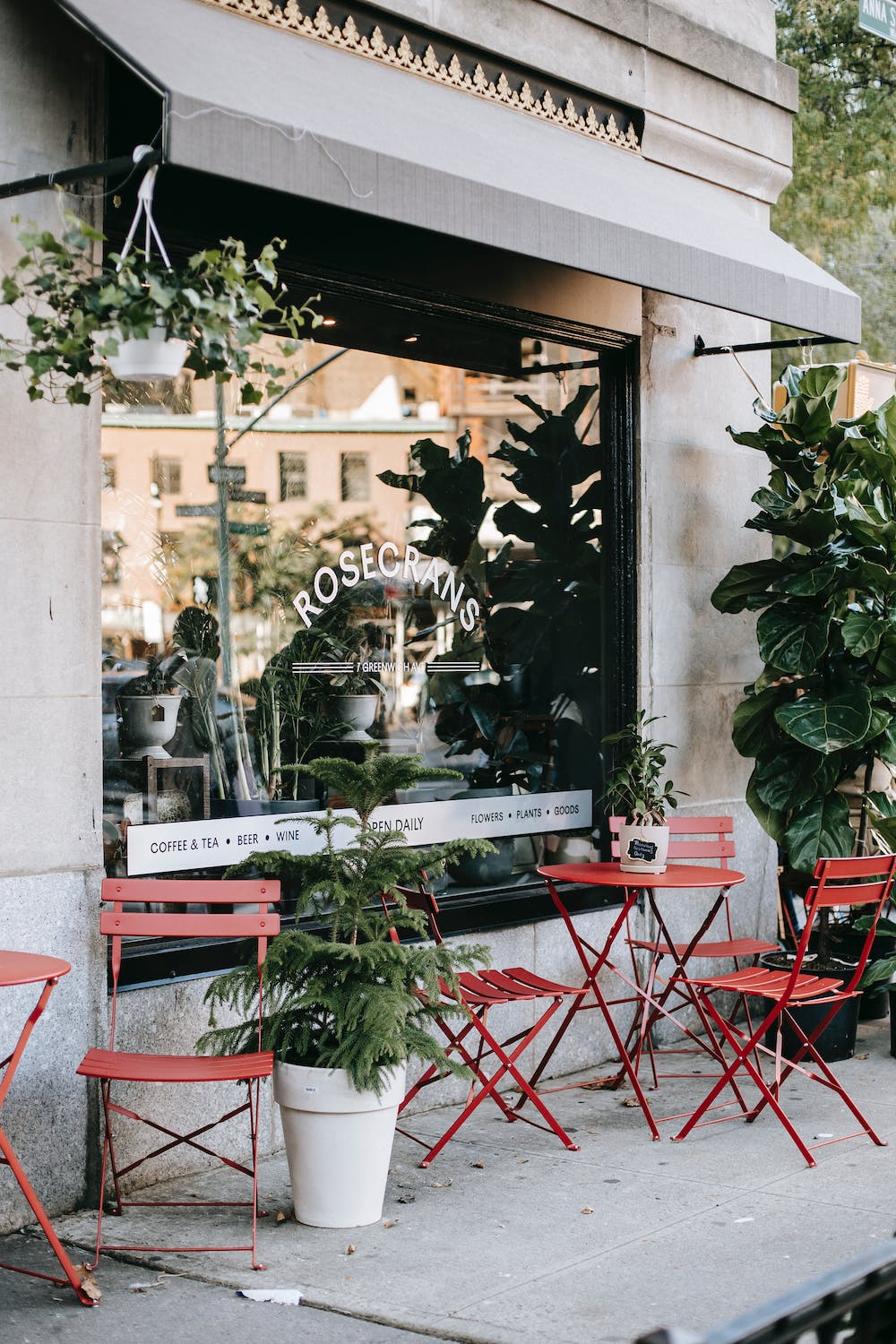 Here are the external factors that tend to make your outdoor patio furniture pieces uncomfortable if you don't take them seriously.
Heat and Sun
If you would install your patio furniture where it is regularly sunny, be wary of the harsh ultraviolet rays that could harm them.
Hot conditions tend to make your wooden furniture pieces crack. Hence, you need to look for materials that can withstand the damage that these harmful UV rays could bring.
Moisture and Rain
Meanwhile, if rain and storms frequent your outdoor space, then you want to make sure that your patio furniture resists water-based damage. If left unattended, moisture tends to speed up the rotting and degradation of your furniture.
Moist conditions could also become the breeding environment for fungi and other microbes, posing several health risks that could harm your guests.
When your outdoor patio furniture is exposed to too much moisture, they are susceptible to mold and mildew. They are some of the major causes of irritation and respiratory problems. Moreover, they could speed up the degradation of your furniture.
Warping
There are even more effects of moisture than rotting and degradation. Materials that penetrate water can result in the warping of your furniture. Over time, warping can cause the distortion of your patio furniture, loosening of the screws, and misaligning of the seams, among others. Unlike indoor furniture, where warping is not a problem, outdoor furniture is very prone to these problems.
Fading
When your outdoor patio furniture is constantly exposed to the sun, it may lose its luster and shine. Apart from losing its aesthetic appeal, fading furniture could also make it uncomfortable to use.
Wind
If your outdoor space is extremely windy, you may want to have heavy-duty patio furniture. With lightweight furnishings, you risk securing them time and again so that they will not tip over.
Most Comfortable Outdoor Furniture 2022
To make outdoor furniture shopping more convenient, we have identified the best patio furniture options per type. Shop for the most comfortable outdoor furniture and more at StyleNations, one of the leading custom patio furniture brands.
Outdoor Dining Chairs
Comfortable outdoor dining chairs come in different styles and materials to choose from. These are a wise investment if you are curating a relaxing outdoors for your guests.
The contemporary design of this patio furniture is ideal for those who are curating a bright and modern outdoor living space. It features removable cushions. The indoor living room will also be an upstager with this piece!
This is a great option if you are curating comfy dining sets for your patio. It features aluminum frame legs with a UV rope shell. Its seat height is 17.7″.
Outdoor Arm Chairs
Outdoor arm chairs make your outside space cozier for your guests to relax in. With sturdy backrests and deep seating cushions, your guests are in for a great stay at your hospitality space with this patio furniture.
What makes this armchair an excellent comfortable patio furniture is the presence of its soft cushion, safe backrest, and its arms. Plus, we also love its color and design.
Its seat cushion and backrest make it comfortable patio furniture. Plus, you can't help install this in your outdoor space if you are curating an organic ambiance.
Outdoor Lounge Chairs
Our outdoor lounge chairs are made of woven rope, wicker, aluminum, teak wood, and polypropylene to ensure that they will stand in harsh climates.
With its comfortable backrest and soft cushion, you can spend a cozy afternoon outside without having the need to move a lot.
Cozy up your outdoor space with this lounge chair. This outdoor lounge is would be perfect with this chair.
Outdoor Stools
For outdoor stools, there are a lot of options to choose from. we have carefully curated these types of patio furniture for outdoor use. They are the perfect partner for other bar furniture pieces.
Thanks to its ergonomic backrest and seating area, this chair provides optimal comfort to your guests.
Since we are talking about bespoke patio conversation sets, you can add this ottoman to the mix. Its durable and cozy materials make it one of the best patio furniture options out there.
Outdoor Sofas
Add some more seating options to your outdoor sets with our collection of outdoor sofas. They are cozy enough to make your guests' stay worthwhile.
With its comfortable seating and durable backrest, this sofa is a great addition to your outside space. Thanks to its universal style, it could fit with any outdoor decor.
This two-seater outdoor sofa features a frame made of aluminum. It also features a UV rope back and an upholstered seat made of performance fabric.
Outdoor Tables
Complete your outdoor patio furniture set with some home decor and some outdoor tables.
Thistle Bar Table
This outdoor table is made of durable materials and has a glass top. It would complement any outdoor set.
Coffee tables are always a great addition to your outdoor space. So you can include this highly stylish table in your set.
Wrapping Up
The comfort of guests and friends should be one of the primary concerns of hospitality owners. Hence, you should invest in the most comfortable outdoor furniture to make this possible. Investing in such patio furniture items would surely be beneficial for you and your guests.
If you are looking for the most comfortable outdoor furniture that you can customize, you can always turn to StyleNations for a generous collection of items that you can tailor to suit your aesthetic. As one of the leading patio furniture brands, StyleNations would team with you to build a bespoke statement piece for your outdoor living space.